Post by BELIEVE on Aug 17, 2014 14:07:36 GMT -5
If you're interested in become a professional wrestler, manager, valet, referee, ring announcer, promoter, or be a part of any aspect of the wrestling business, look no further than the I Believe in Wrestling School at the Team Vision Dojo in South Orlando! Learn from some of the best on the independent scene, former WWE wrestlers, and legends.
March 2017 Schedule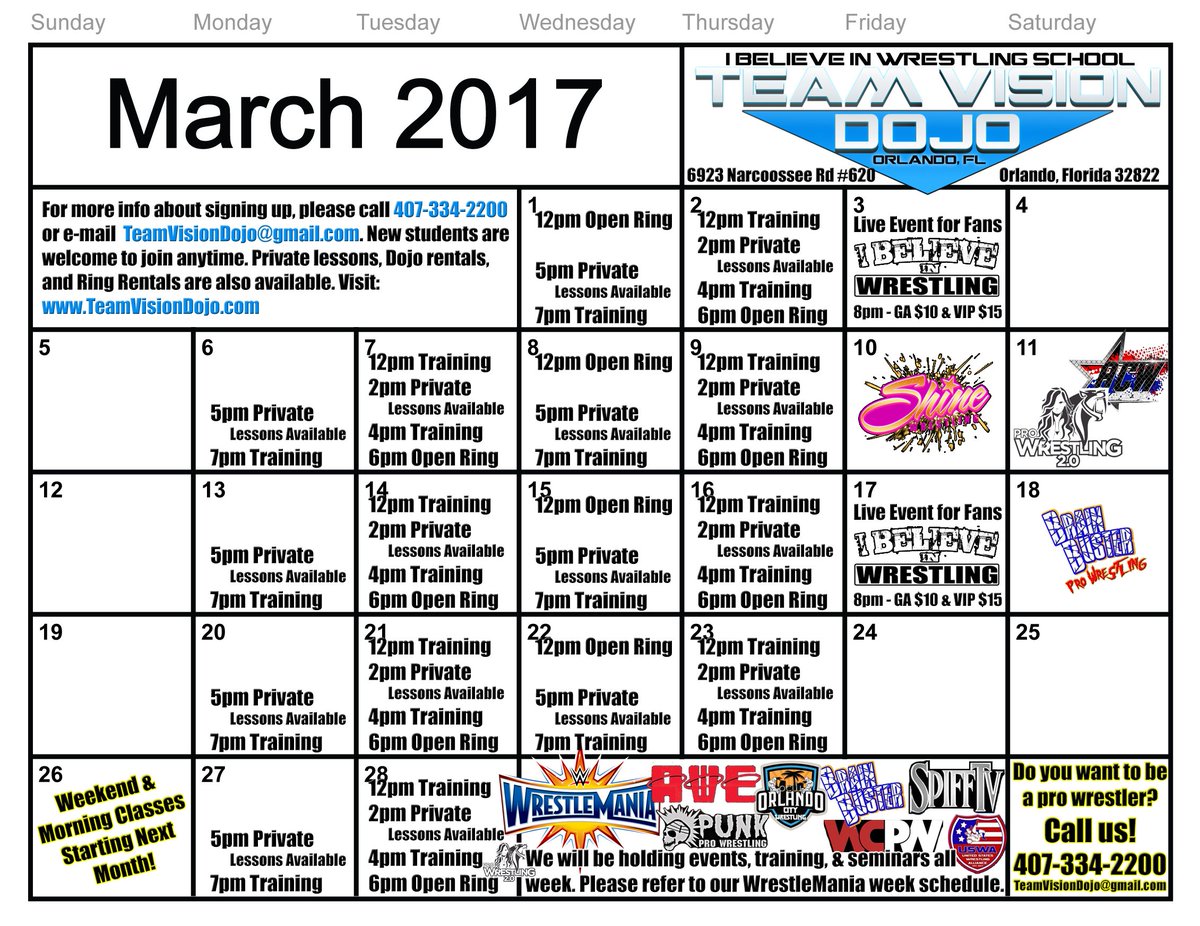 The Team Vision Dojo is located 5 minutes northeast of the Orlando International Airport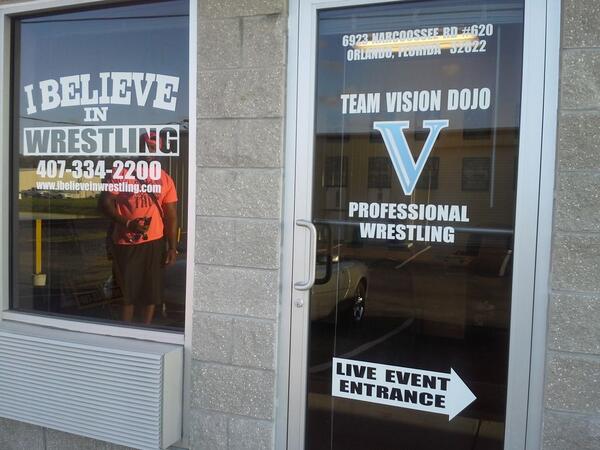 The Team Vision Dojo has many associations which allows the students to wrestle all over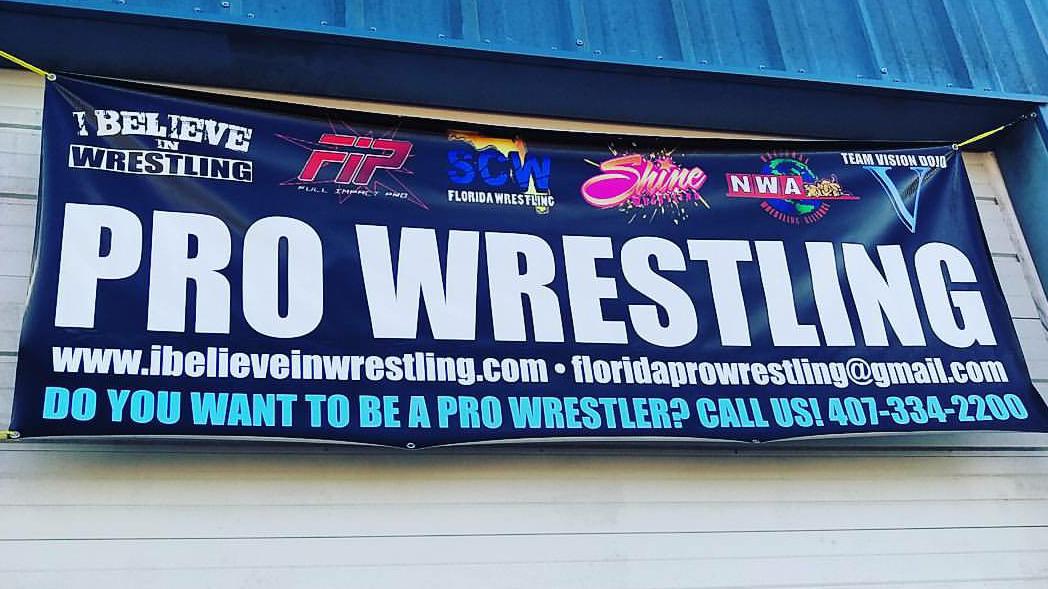 Former WWE World Tag Team Champion & Performance Center trainer Nick "Eugene" Dinsmore wrestling with Head Trainer Chasyn Rance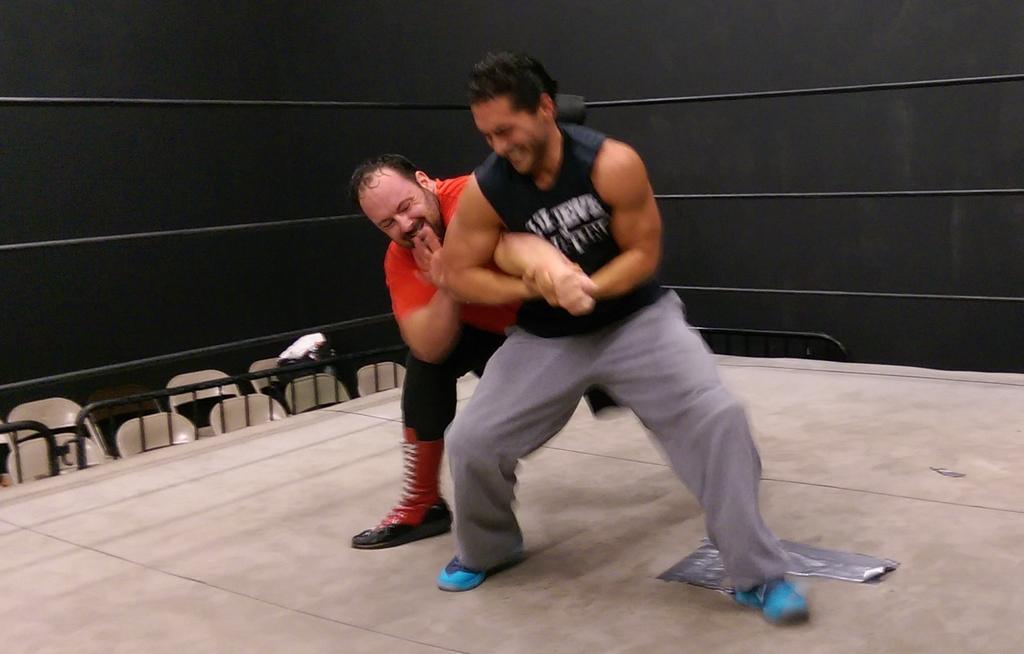 Jesus Rodriguez going over proper hand and foot work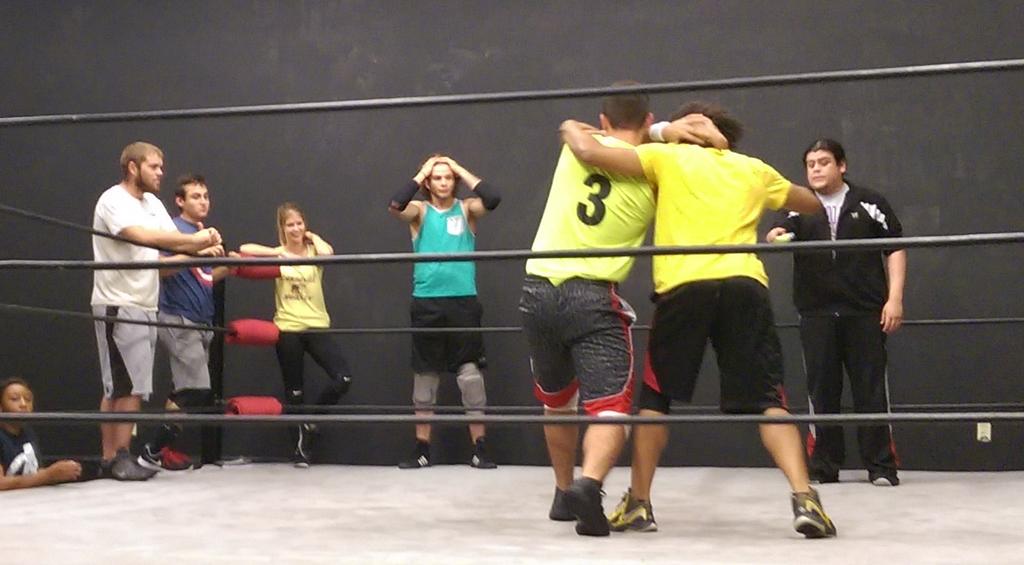 Independent star Sami Callihan f.k.a. WWE NXT Superstar Solomon Crowe is a great addition to our crew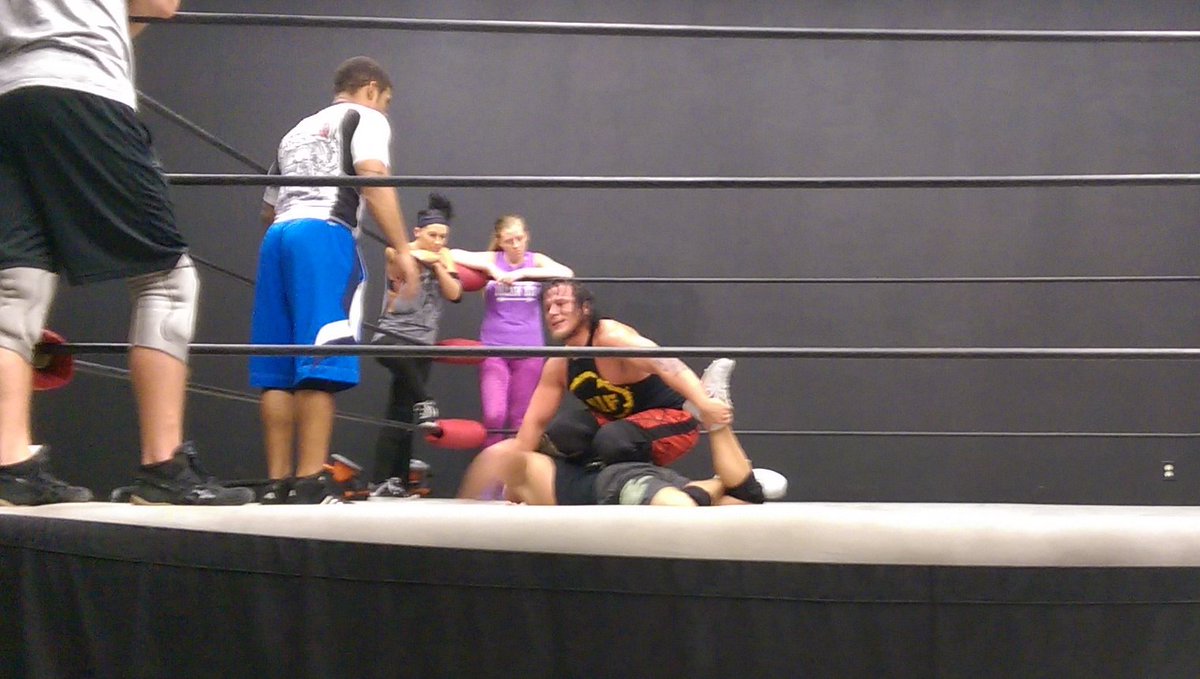 Larry Z's in ring days are over, but he still helps from the side lines and every once in a while jumps in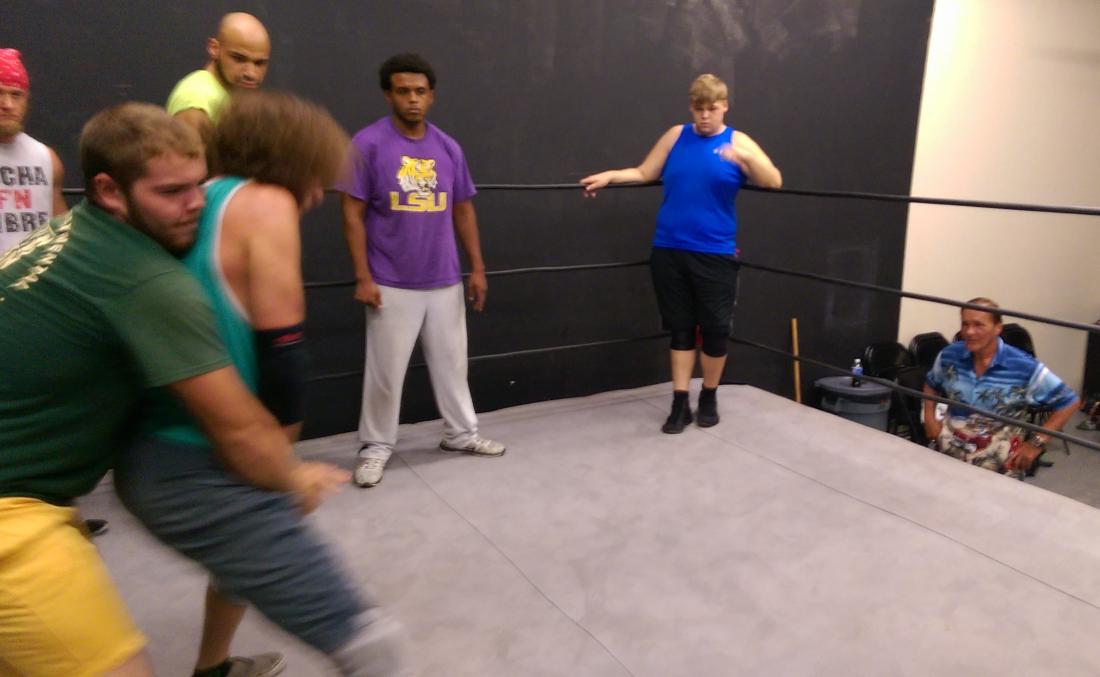 Santana wrestling Leva Bates minus her signature "Blue Pants"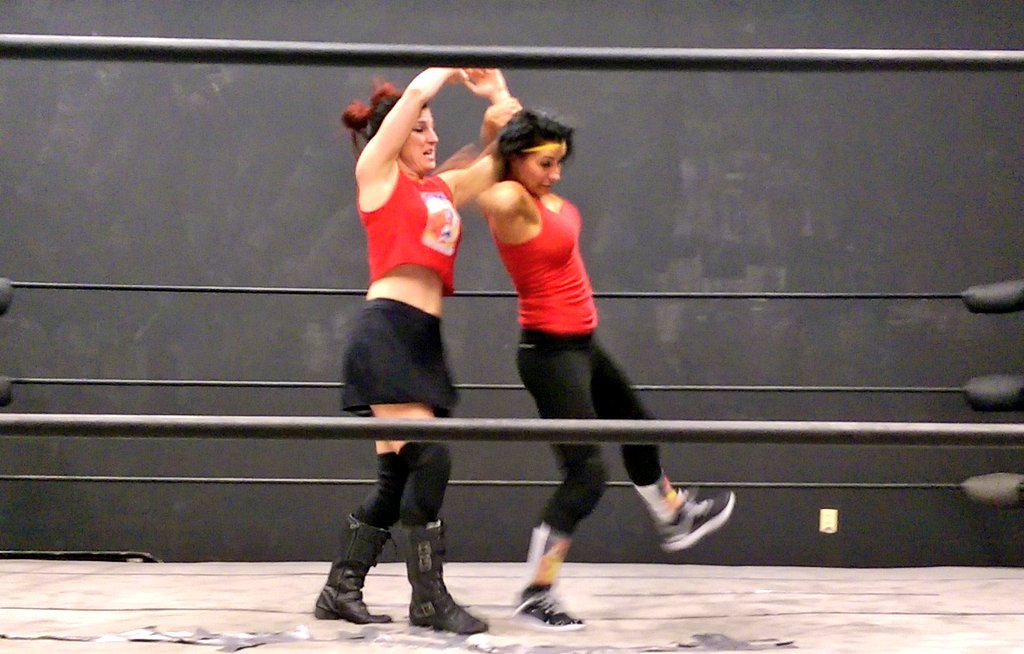 He's still got it! Scott Hall with the Razor's Edge!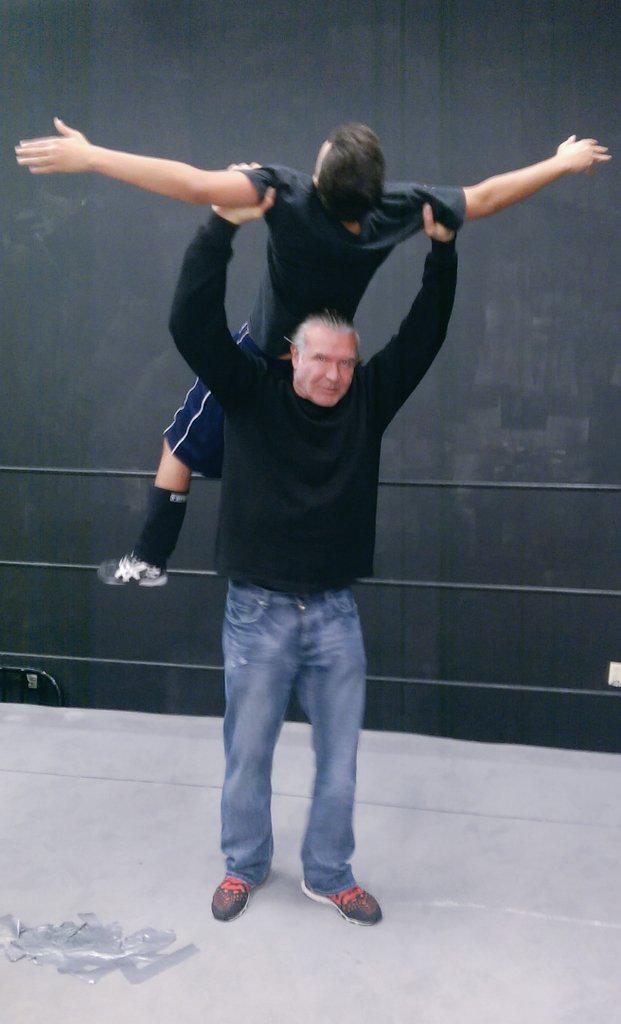 Saraya Knight coaching fellow British wrestler & former NXT wrestler Danny Burch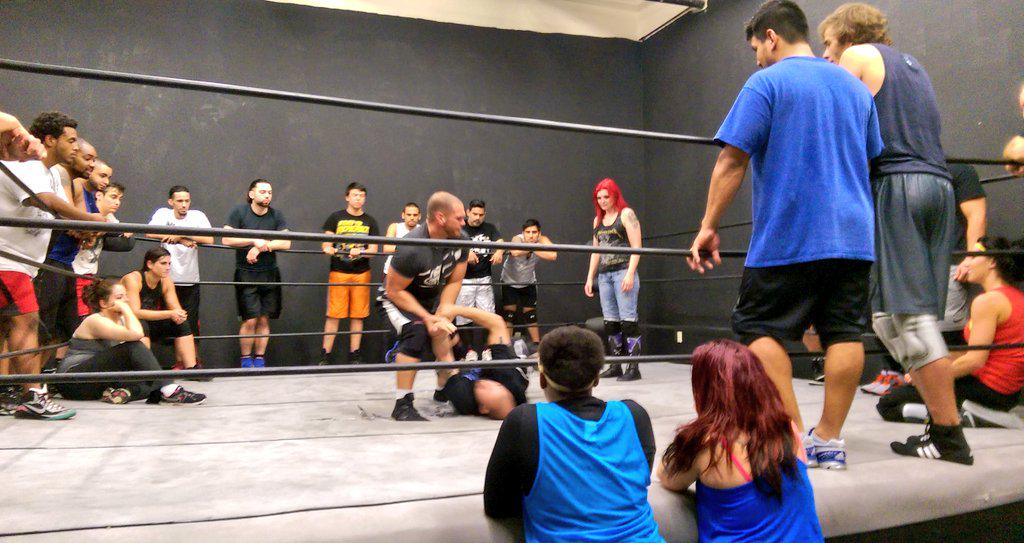 Former WWE Performance Center Head Trainer Bill DeMott helping the students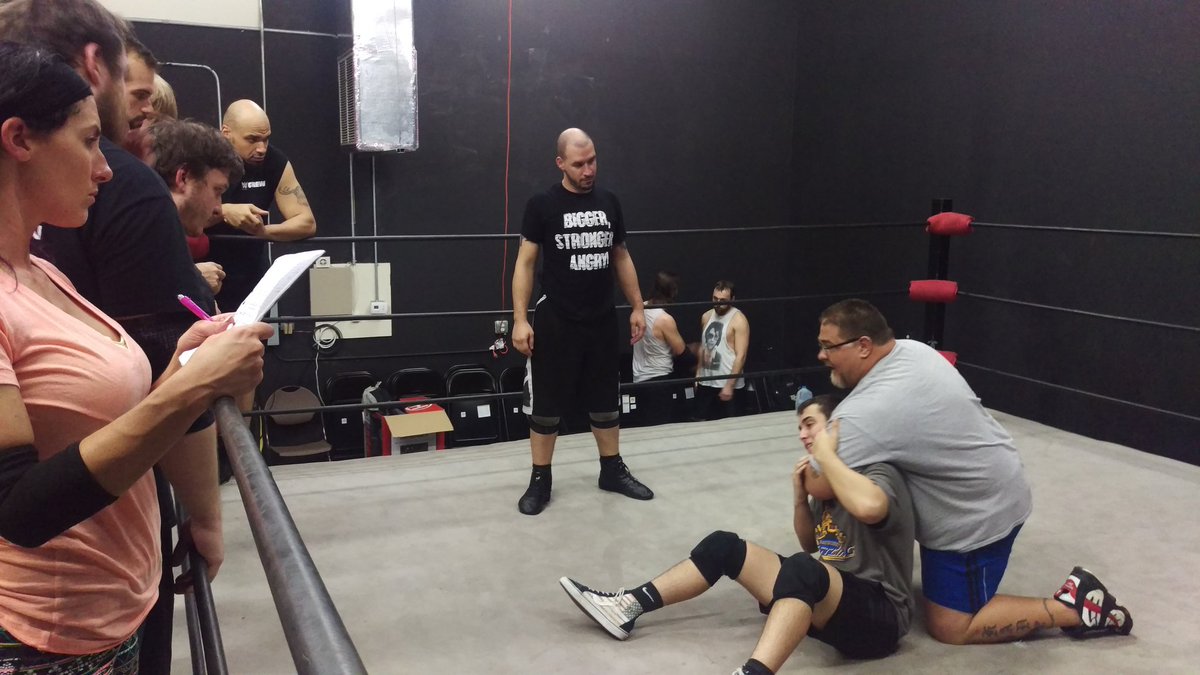 Former WWE Intercontinental, Tag Team, & Hardcore Champion plus Performance Center Trainer Billy Gunn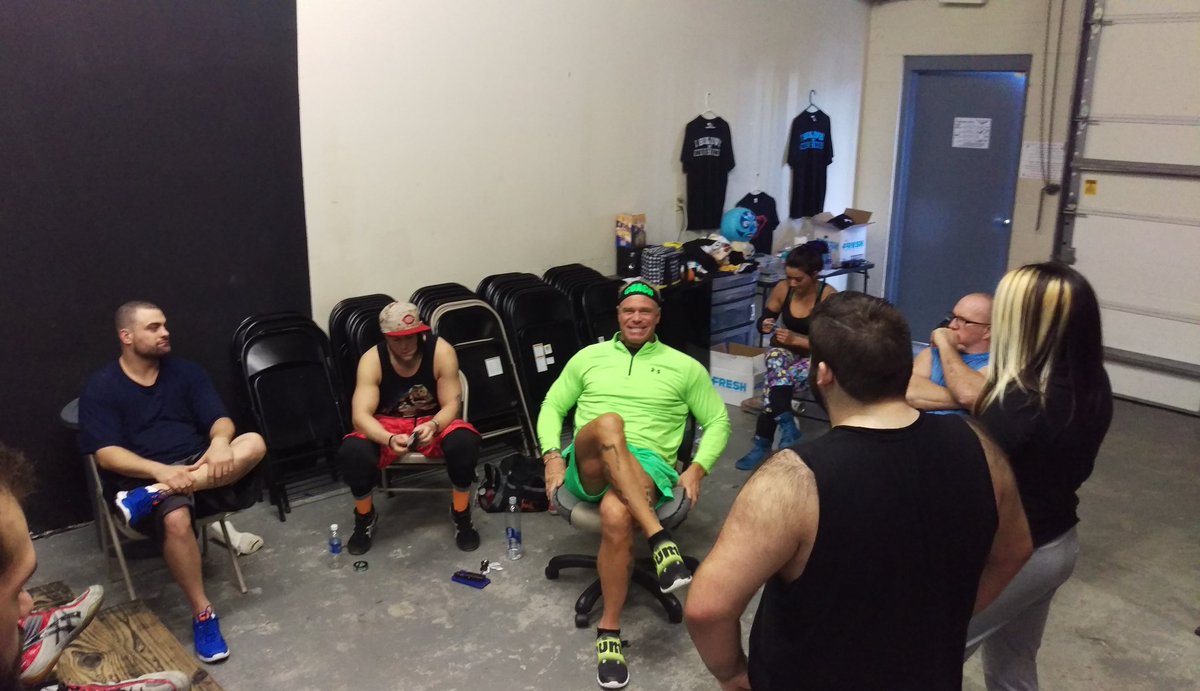 WWE COO & World Heavyweight Champion Triple H looking on at the wrestlers in our ring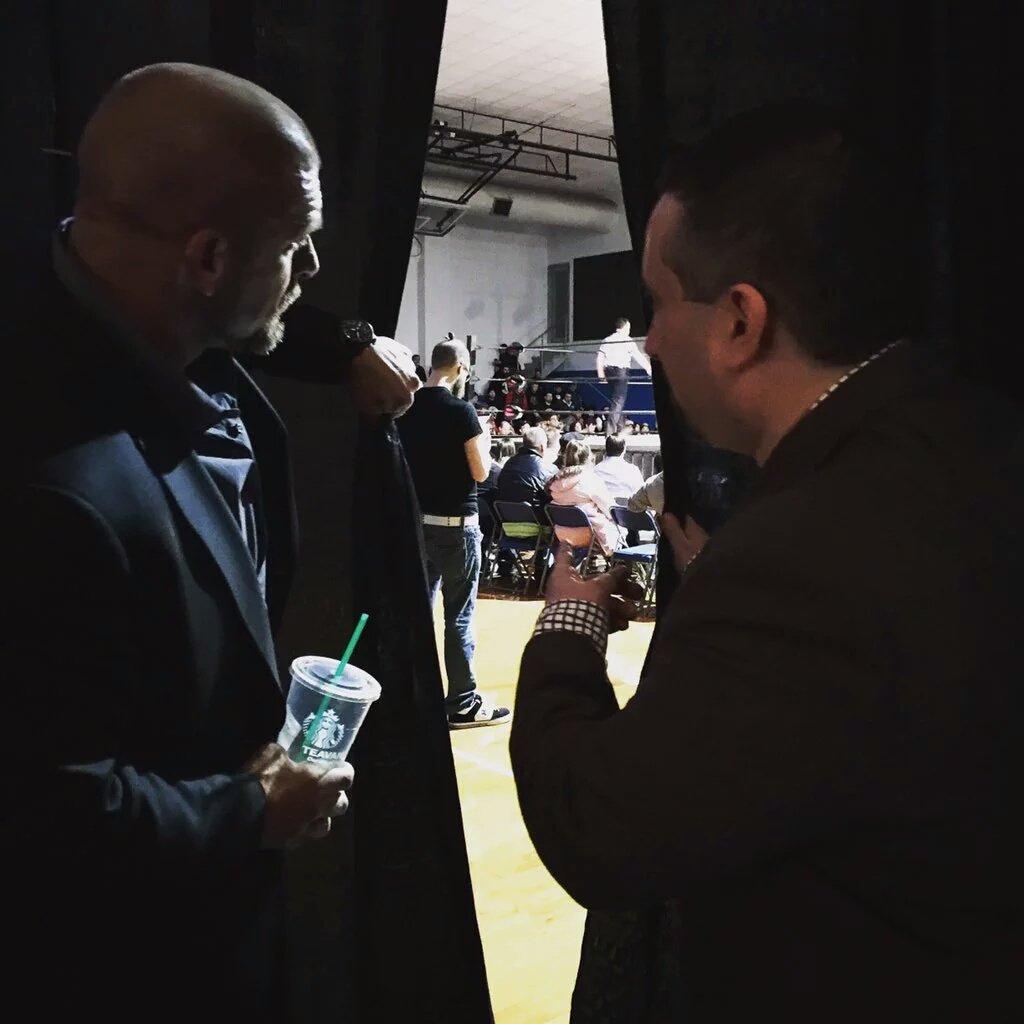 Frequently Asked Questions:
How can I join the Team Vision Dojo?
Give us a call or e-mail to set up a time to stop by our facility. If you're ready to start training, you can potentially start the day you stop by.
Where are you located?
6923 Narcoossee Road - Suite #620, Orlando, FL 32822
When will I be wrestling my first match?
Generally, it takes 6 months to 1 year depending on your progress. Within 2 months, you will be doing practice matches at the end of classes. Also, if there is a battle royal, students with as little as 2 to 3 months experience who have stood out have participated in them.
What are the fees for new students?
We have a few different options.
Option #1: $2,500 upfront lifetime membership
Option #2: $750 down + $250 a month for 1 year
Option #3: $200 down + $200 a month for 2 years
after completion of any option, no more payments are due and you are free to continue training
What if I want to be a manager or a referee (or valet, ring announcer, match maker, promoter, etc.)? Is it the same price?
No, it's a different program, 1 day a week, and payment option for the following:
Option #1: $900 up front
Option #2: $100 down + $100 a month for 1 year
What if I have past experience?
Please give call or message us, and we can set up a consultation to see what is your experience level.
Typically for experienced wrestlers, 24 hour training pass $20, one week training pass $40, and one month training pass $100.
Are private lessons also available?
Yes, in addition to the training hours, private lessons are available at $50 an hour for one students or $75 an hour for two students.
How often do you train?
Monday, Tuesday, and Wednesday nights; Tuesday, Wednesday, and Thursday mornings; scheduled private lessons; plus additional times announced to students in groups. Students also train prior to live events when the ring is available.
What happens if I can't make every training day?
We understand that life gets in the way at times. We hope you can make it to as many of the training sessions as possible, but you can always catch up.
Are you on social media?
Twitter:
www.twitter.com/teamvisiondojo
Instagram:
www.instagram.com/teamvisiondojo
Facebook:
www.facebook.com/Team-Vision-Dojo-of-Professional-Wrestling-441446162606957
How many students are enrolled?
We've been averaging around 50 trainees a month. We split up groups so there is never too much of an overflow. We tend to have quite a few trainers that are able to split the groups up between in ring work, out of the ring work, speaking abilities, conditioning, psychology, and more.
How long have you guys been open?
This facility has been open since February 2008.
When can I start?
Almost any day or night that there is training. Have gym type workout clothes, water, payment, and a good attitude! You're also welcome to preview a class during almost any of the training days or nights.